Pec Playhouse Theatre (PPT) was formed in 1991 by a group of Pecatonica High School students and recent graduates who wanted to continue performing in theatre after high school. With the help of some supportive adults, PPT was organized and produced its first show, Out of the Frying Pan. This show was funded entirely by membership dues and proceeds from a car wash.
In these early years, shows were performed mostly at Pecatonica High School and occasionally at the American Legion Hall. By 1994, PPT began producing summer musicals starting with The Wizard of Oz. In the summer of 1995, PPT mentored the newly-formed Byron Civic Theatre in presenting its first production, Annie Get Your Gun. PPT was incorporated as a not-for-profit corporation in 1997 and two years later, became a 501(c)(3) tax-exempt organization, making most contributions to the Theatre tax-deductible.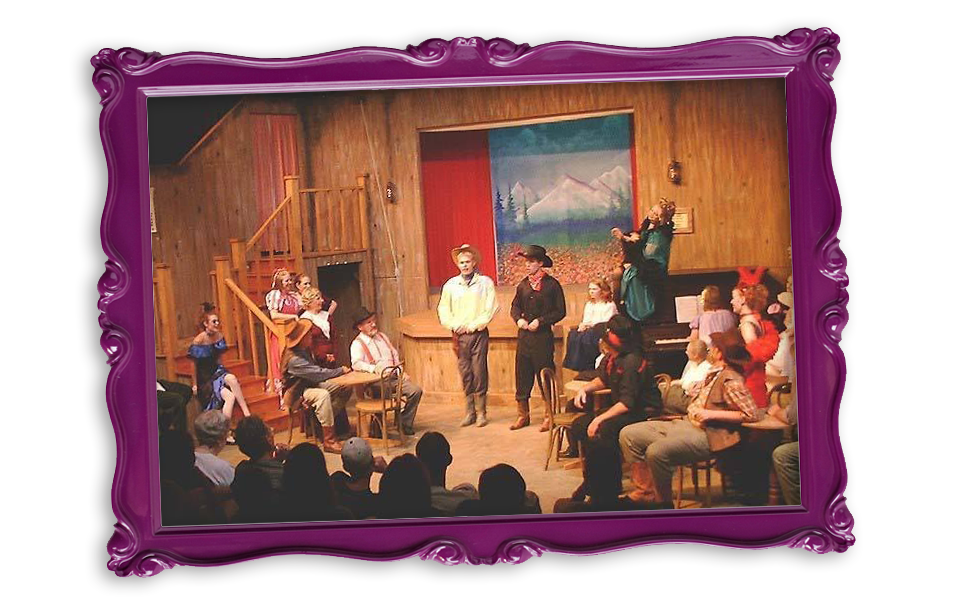 Meanwhile, Pecatonica High School ended its theatre program. So, in 1998, PPT produced You Can't Take It with You as the first of what was to become an annual main-stage show featuring high school students. As time and space at the high school became increasingly scarce, PPT entered into an agreement in 1998 with the Pecatonica Heritage Museum to use space in their building complex. This arrangement allowed Pec Playhouse to expand their schedule to five shows per year. As the years went by, theatre seats, air conditioning, heating, lights, sound equipment, and bathrooms were added to the facility.
With the help of two amazing contributors, Pecatonica Pharmacy and George Anderson, and the support of German American State Bank, PPT was able to purchase the building in late 2004. In 2007 the donation of newer, more comfortable theater seats from a Rockford Memorial Hospital made the PPT theatre experience even more enjoyable for our patrons.
Since that time, volunteers and friends of PPT worked to improve the building and the theatre – one amazing project being the complete remodeling of the former doctor's apartment upstairs into a wonderful dressing and make-up area.
Sadly, the progress on the building came to a crashing halt on Feb. 24, 2021, when the roof over the stage collapsed under the weight of an unusually heavy snowfall. The theatre, which had been closed since March 2020 due to the pandemic, was empty at the time. No one was hurt, but the damage left no choice but to demolish the building.
PPT has managed limited performances in borrowed spaces since then, and is in the midst of fundraising for a future home.
We're grateful to all of our friends and volunteers who have donated their time and energy over the years, and to our patrons and donors who keep us going.
We are excited about the future of Pec Playhouse, and hope you'll want to be a part!
Pec Playhouse Theatre 2023 Board
Arianne Baer, Pam Clark-Reidenbach, Matt Dodd, Angela Larson and Brian Pauley 
Pec Playhouse Theatre 2023 Board Meetings
Second Wednesday of every month, 6:30 p.m., at Pecatonica Library